Body Treatment Services
NV LEPANAM  • 75 MINUTES • $150
This Ayuverdic treatment uses a combination of medicated herbs, liquids, oils and clay to form a paste. The analgesic paste is applied to affected areas of the body to help with inflammation, circulation, and pain. This individualized body treatment will begin with a full herbal exfoliation, followed by herbal paste and aromatic oil. This treatment is designed to absorb into your skin and not meant to be showered off immediately.
GREEVA BASTI • 75 MINUTES • $0 
Coming Soon!
 BACK PAIN SOOTHER • 60 MINUTES • $95
This exfoliating treatment combines immunity boost dry brushing with an organic exfoliant to sluff away dry, dead, skin cells while smoothing and toning the skin. Followed by a castor oil heated therapy, individualized pultice and an aromatherapy herbal oil.
*All Body treatments are recommended before shaving to minimize possible stinging and irritation.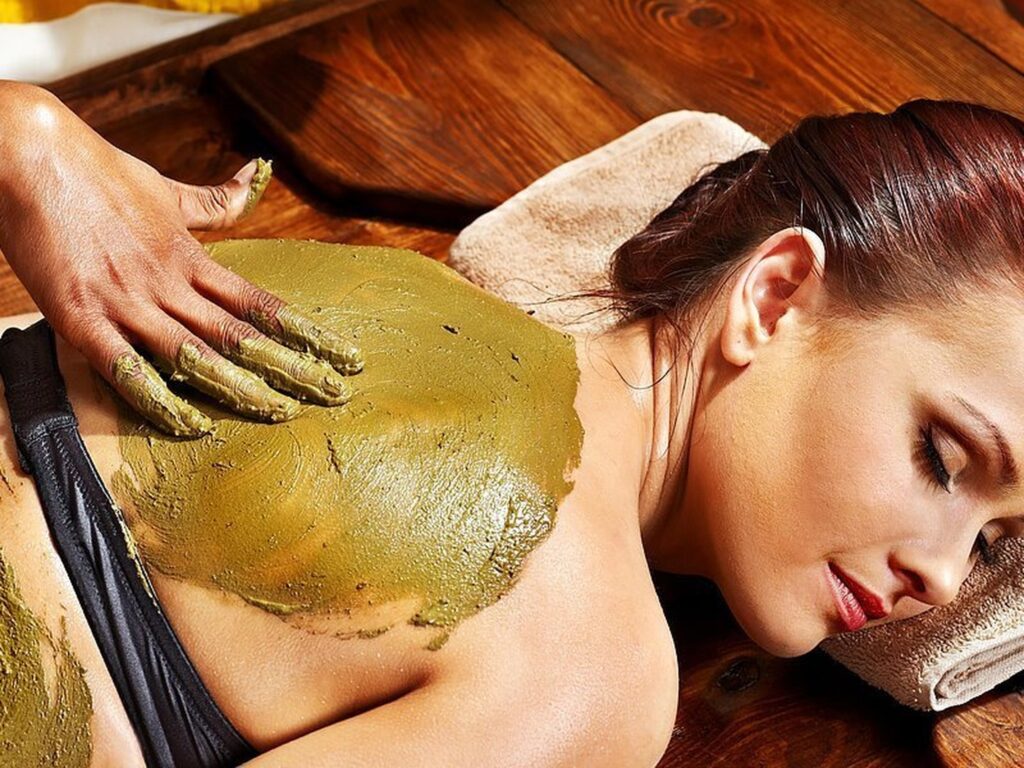 To Schedule an Appointment: